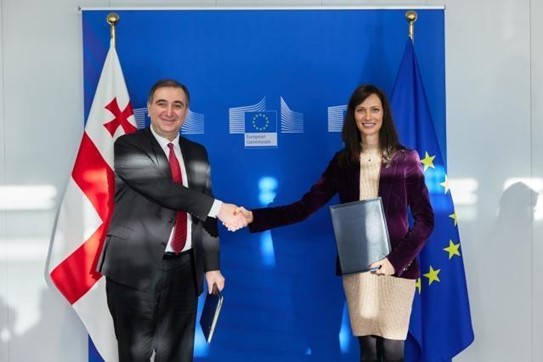 On December 7, 2021, European Commissioner Mariya Gabrieli and the Minister of Education and Science of Georgia, Mikheil Chkhenkeli, signed the agreement granting Georgia the association status to Horizon Europe, the EU's research and innovation programme (2021-2027).
The agreement entered into force on January 1, 2021, and remains in force until the completion of all projects, actions, activities, and their components financed under the Horizon Europe programme. By signing the agreement, Georgia undertakes to implement and protect the principles of the European Research Area. The country takes on a financial obligation to participate in the program. As a result of the association, Georgian researchers, innovators, and research organizations can participate in the EU's 95.5 billion euro program with equal rights as representatives of EU member states.

European Commissioner Mariya Gabrieli acknowledged Georgia's association with the following word: - "I congratulate Georgia for successfully concluding the negotiations that will enable Georgian researchers, innovators and research entities to participate in Horizon Europe. This association does not only benefit Georgian research, education and innovation organisations but also the EU and other associated countries, who are willing to cooperate with a dynamic and resourceful partner country."
To view the agreement, go to the following link: Agreement